Posts for tag: cosmetic dentistry
By Gentle Care Cosmetic & Family Dentistry
January 02, 2019
You may be able to slow the aging process with healthy habits but you can't stop it. Every part of your body will change, including your teeth and gums. And even with great dental hygiene and care, there are at least two aging outcomes you may not be able to avoid: discoloration and tooth wear.
Fortunately though, we have ways to counteract these effects and help you enjoy a much younger-looking smile. These techniques range in complexity and cost, but when tailored to your individual situation they can make a world of difference and restore your confidence in your smile.
Brightening teeth that have yellowed with age can be as simple as undergoing teeth whitening. The bleaching solution in this procedure (performed in the office or at home with a prescribed kit) can minimize enamel staining built up over the years. It can even be performed with some control over the level of desired brightness. Although whitening isn't permanent, with proper care and regular touch-ups you can keep your youthful, dazzling smile for some time.
Tooth whitening, however, may not be enough in some cases of discoloration. If so, you can gain a bright new smile with porcelain veneers or crowns. A veneer is a thin layer of tooth-colored material bonded to the front of a tooth; a porcelain crown completely covers a tooth and is usually cemented onto it.
Normal tooth wearing can also affect the appearance of older teeth, making them look shorter and with less rounded edges than younger teeth. Veneers and crowns can be utilized for this problem too, as well as enamel shaping with a dental drill to minimize those sharp edges and project a softer, younger appearance. In extreme cases, surgically reshaping the gums can give teeth a longer and a more natural look.
These are just a few of the ways we can address these two aging problems, as well as others like receding gums. Depending on your situation, it's quite possible we can help you take years off your smile.
If you would like more information on cosmetic answers to aging teeth, please contact us or schedule an appointment for a consultation.
By Gentle Care Cosmetic & Family Dentistry
November 03, 2018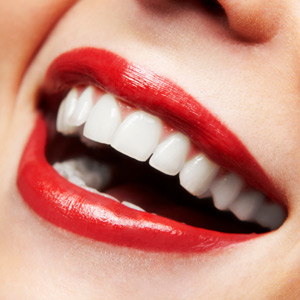 Before we discuss cosmetic options for transforming your smile, and before any preparations for treatment, there's one question that needs to be answered: What do you want to be different about your smile?
There's a common misconception that cosmetic changes to the teeth and gums — a "smile makeover" — is primarily a technical achievement based on rigid principles of beauty. Patients believe they must defer to their dentists for what will look best. But that's not the entire picture: what's often lost in the understanding is that it's your smile — the smile at the end of the process you must be comfortable showing with confidence.
In this regard, there are two types of patients, with no right or wrong view — simply what a patient perceives as the smile they want. Some want the "perfect" smile — the greatest level of regularity between teeth shape, size and alignment and the maximum level of brightness. Others are more comfortable with a "natural" smile, a more subtle look with just enough change to create something new and different. The latter may even desire a less than perfect look that doesn't "fix" all their imperfections — the ones they believe give their face "character."
Knowing to which side you lean is important at the outset. It's then important for you to communicate those expectations with us. While we're focused on the technical aspects of treatment — tooth length, the lineup of teeth with other facial features or the gum-to-lip distance — only you can express what's going to be a beautiful yet comfortable smile for you. By meshing the technical requirements with your personal desires, we're able to formulate a makeover plan that fits you.
It all begins with a comprehensive examination to determine the exact health state of your mouth, and it may be necessary to first perform dental work to improve it. From there we can discuss what is and isn't possible to change the appearance of your teeth and gums. In the end, we want the same result as you — a beautiful smile you're happy and confident to show the world.
If you would like more information on smile makeovers, please contact us or schedule an appointment for a consultation. You can also learn more about this topic by reading the Dear Doctor magazine article "Great Expectations: Is what you get what you want?"
By Gentle Care Cosmetic & Family Dentistry
May 17, 2018
At the first-ever Players Weekend in August 2017, Major League Baseball players wore jerseys with their nicknames on the back. One player — Cleveland Indians shortstop, Francisco Lindor — picked the perfect moniker to express his cheerful, fun-loving nature: "Mr. Smile." And Lindor gave fans plenty to smile about when he belted a 2-run homer into the stands while wearing his new jersey!
Lindor has explained that he believes smiling is an important part of connecting with fans and teammates alike: "I've never been a fan of the guy that makes a great play and then acts like he's done it 10,000 times — smile, man! We've got to enjoy the game."
We think Lindor is right: Smiling is a great way to generate good will. And it feels great too… as long as you have a smile that's healthy, and that looks as good as you want it to. But what if you don't? Here are some things we can do at the dental office to help you enjoy smiling again:
Routine Professional Cleanings & Exams. This is a great place to start on the road toward a healthy, beautiful smile. Even if you are conscientious about brushing and flossing at home, you won't be able to remove all of the disease-causing dental plaque that can hide beneath the gum line, especially if it has hardened into tartar, but we can do it easily in the office. Then, after a thorough dental exam, we can identify any problems that may be affecting your ability to smile freely, such as tooth decay, gum disease, or cosmetic dental issues.
Cosmetic Dental Treatments. If your oral health is good but your smile is not as bright as you'd like it to be, we can discuss a number of cosmetic dental treatments that can help. These range from conservative procedures such as professional teeth whitening and bonding to more dramatic procedures like porcelain veneers or crowns.
Tooth Replacement. Many people hide their smiles because they are embarrassed by a gap from a missing tooth. That's a shame, because there are several excellent tooth-replacement options in a variety of price ranges. These include partial and full dentures, bridgework, and dental implants. So don't let a missing tooth stop you from being Mr. (or Ms.) Smile!
If you'd like more information about oral health or cosmetic dentistry, please contact us or schedule an appointment for a consultation. You can also learn more by reading the Dear Doctor magazine articles "Beautiful Smiles by Design" and "The Impact of a Smile Makeover."