Posts for tag: oral hygiene
By Gentle Care Cosmetic & Family Dentistry
October 24, 2018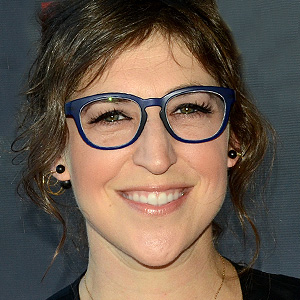 How many actresses have portrayed a neuroscientist on a wildly successful TV comedy while actually holding an advanced degree in neuroscience? As far as we know, exactly one: Mayim Bialik, who plays the lovably geeky Amy Farrah Fowler on CBS' The Big Bang Theory… and earned her PhD from UCLA.
Acknowledging her nerdy side, Bialik recently told Dear Doctor magazine, "I'm different, and I can't not be different." Yet when it comes to her family's oral health, she wants the same things we all want: good checkups and great-looking smiles. "We're big on teeth and oral care," she said. "Flossing is really a pleasure in our house."
How does she get her two young sons to do it?
Bialik uses convenient pre-loaded floss holders that come complete with floss and a handle. "I just keep them in a little glass right next to the toothbrushes so they're open, no one has to reach, they're just right there," she said. "It's really become such a routine, I don't even have to ask them anymore."
As many parents have discovered, establishing healthy routines is one of the best things you can do to maintain your family's oral health. Here are some other oral hygiene tips you can try at home:
Brush to the music — Plenty of pop songs are about two minutes long… and that's the length of time you should brush your teeth. If brushing in silence gets boring, add a soundtrack. When the music's over — you're done!
Flossing can be fun — If standard dental floss doesn't appeal, there are many different styles of floss holders, from functional ones to cartoon characters… even some with a martial-arts theme! Find the one that your kids like best, and encourage them to use it.
The eyes don't lie — To show your kids how well (or not) they are cleaning their teeth, try using an over-the-counter disclosing solution. This harmless product will temporarily stain any plaque or debris that got left behind after brushing, so they can immediately see where they missed, and how to improve their hygiene technique — which will lead to better health.
Have regular dental exams & cleanings — When kids see you're enthusiastic about going to the dental office, it helps them feel the same way… and afterward, you can point out how great it feels to have a clean, sparkling smile.
For more information about oral hygiene, please contact our office or schedule a consultation. You can read the interview with Mayim Bialik in the latest issue of Dear Doctor magazine.
By Gentle Care Cosmetic & Family Dentistry
April 27, 2018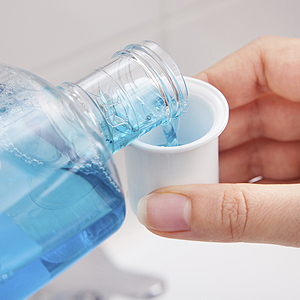 Many people use a mouthrinse as part of their daily oral hygiene. If you'd also like to include a mouthrinse in your regimen, the kind you choose will depend on what you want it to do for you.
If your main desire is fresh breath, then a cosmetic rinse that imparts a minty smell to the mouth should fit the bill. That, however, is all they do — cosmetic mouthrinses don't contribute to oral health beyond your personal satisfaction that your breath is free of bad odors. But, if you want more — added protection against dental disease, for example — then you'll need to consider a therapeutic mouthrinse.
Therapeutic mouthrinses are usually described as anti-cariogenic (prevents decay) or anti-bacterial, and include both over-the-counter (OTC) and prescription rinses. Their purpose is to either strengthen teeth or reduce the mouth's bacterial levels. Of the OTC variety, most contain a small amount of sodium fluoride, which can strengthen tooth enamel. They've proven highly effective: a number of studies show using a sodium fluoride mouthrinse in conjunction with brushing and flossing reduces the chances of new cavities forming.
A number of OTC rinses also have an anti-bacterial effect, usually provided by active ingredients such as triclosan, zinc or essential oils like menthol. Even a slight reduction in bacteria can help lessen the chances of gingivitis (gum inflammation), an early form of periodontal (gum) disease. Reducing bacteria levels may also help alleviate bad breath.
Some individuals, though, have higher than normal levels of bacteria, or a systemic weakness in fighting certain bacterial strains. If this is your case, you might benefit from a prescribed mouthrinse intended to lower bacterial levels. Most prescription mouthrinses contain chlorhexidine, which has been amply demonstrated as an effective anti-bacterial control of tooth decay and gum disease. Chlorhexidine prevents bacteria from adhering to the teeth and so disrupts plaque buildup, the main cause of dental disease. Its prolonged use will result in the dark staining of teeth in some people, but this can be removed during dental cleanings and teeth polishing. Long-term use is generally not preferred compared to getting the proper attention from regular cleanings and examinations.
If you would like more advice on adding a mouthrinse to your daily hygiene regimen, especially to help reduce your risk of dental disease, please feel free to discuss this with us at your next checkup. Regardless of which type of mouthrinse you choose, they should always be used as a complement to daily brushing and flossing, along with regular dental cleanings and checkups.
For more information on mouthrinses, please contact us or schedule an appointment for a consultation. You can also learn more about this topic by reading the Dear Doctor magazine article "Mouthrinses."
By Gentle Care Cosmetic & Family Dentistry
April 17, 2018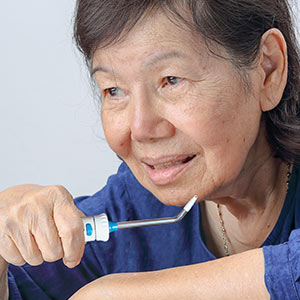 The most important part of dental health maintenance isn't what your dentist does—it's what you do every day when you brush and floss your teeth. And all you really need is a multi-tufted, soft bristle toothbrush, toothpaste, a roll of dental floss—plus a little effort from your hands and fingers.
Of course, manual power isn't your only option—an electric or battery-powered toothbrush is a convenient and, for people with strength or dexterity issues, a necessary way to remove disease-causing plaque from tooth surfaces. You have a similar option with flossing—a water flosser.
Although water flossers (or oral irrigators) have been around since the early 1960s, they've become more efficient and less expensive in recent years. A water flosser delivers a pulsating stream of pressurized water between the teeth through a handheld device that resembles a power toothbrush, but with a special tip. The water action loosens plaque and then flushes it away.
While the convenience these devices provide over traditional flossing is a major selling point, they're also quite beneficial for people with special challenges keeping plaque from accumulating between teeth. People wearing braces or other orthodontic devices, for example, may find it much more difficult to effectively maneuver thread floss around their hardware. Water flossing can be an effective alternative.
But is water flossing a good method for removing between-teeth plaque? If performed properly, yes. A 2008 study, for example, reviewed orthodontic patients who used water flossing compared to those only brushing. The study found that those using water flossing were able to remove five times as much plaque as the non-flossing group.
If you're considering water flossing over traditional flossing thread, talk with your dental hygienist. He or she can give you advice on purchasing a water flosser, as well as how to use the device for optimum performance. It could be a great and more convenient way to keep plaque from between your teeth and harming your dental health.
If you would like more information on water flossing, please contact us or schedule an appointment for a consultation. You can also learn more about this topic by reading the Dear Doctor magazine article "Cleaning between Your Teeth: How Water Flossing can help."