All professionals at Gentle Care Cosmetic & Family Dentistry maintain the highest levels of accreditation and pursue ongoing education to stay abreast of the latest trends in the medical field. Read on to learn more about our staff's experience and training.
Fahed Hishmeh, DMD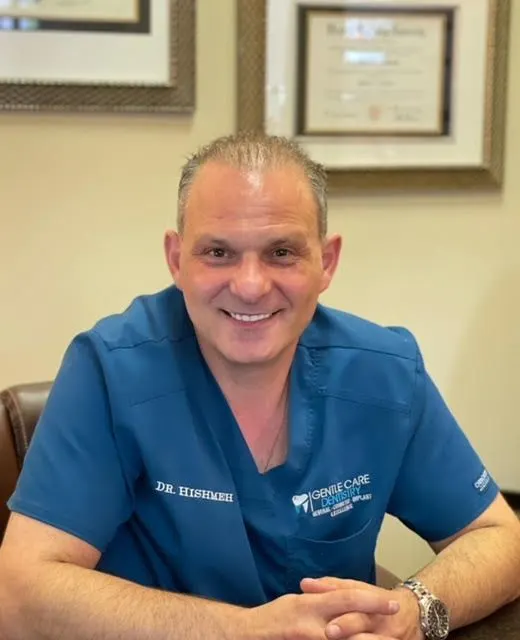 Dr. Fahed Hishmeh moved to the United States in 1988 at 18 years old from Jerusalem to attend Western Kentucky University. He went on to graduate in 1992 with Bachelors in biochemistry and biophysics. Moving forward to the University of Kentucky where he graduated Dental School in 1998. He was awarded the prestigious "Student Award of Merit" from UK, upon graduation.
Dr Hishmeh began his practice in Monticello, an office that he alternates visiting when he's not practicing in Lexington. With 23 years of experience in the field, he thrives operating in Monticello and Lexington while still giving each patient his undivided attention. He prides himself in his ability to accurately relay difficult procedure details to patients in a simplified manner while also easing any anxious feelings within the patients. He shines in routine dental procedures and general dentistry.
When he is not working in either one of his offices, Dr Hishmeh enjoys spending time with his family. He has four children with his wife of 17 years. He enjoys improving himself daily through nonstop learning, which with his determination and positive attitude helps catapult him into any procedure.
Some of his personal mantras include:
The strongest factors of success include believing that you deserve success and believing that you will achieve

it

Y

ou are the artist of your life; don't let anyone else hold your paint brush.
When you're in the care of Dr. Hishmeh, your well-being and dental health are his top priority.
---
Maria - Office Manager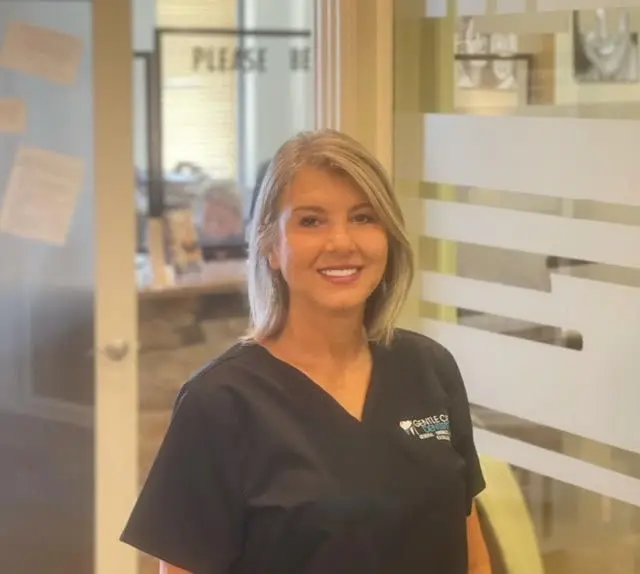 Maria, our office manager, started with Dr. Hishmeh in 2015. She approaches every patient with a smile and a friendly energy, especially in the busiest of times. By having a genuine love for helping others, she takes pleasure in making sure to always put the patients' needs first, never compromising their best interest.
---
Tavynn - EDDA Dental Assistant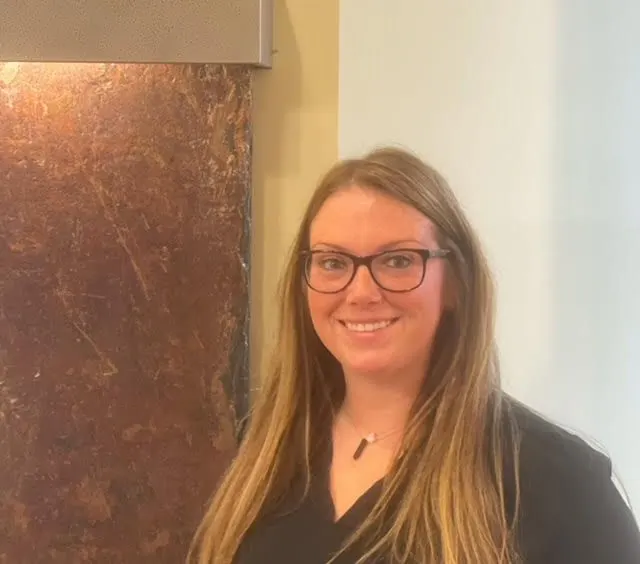 Tavynn is Dr. Hishmeh's assistant that helps him with all kinds of procedures, from fillings to implants, and also preps patients for bigger procedures. She started her dental career in 2013. With over 8 years of experience, she's been with us for 4 years! She is currently attending UofL for Dental Hygiene while working full time. In her free time, she likes to spend time with her 8 year old daughter and her fur babies.
---
Heather - Hygienist/ROH EDDA Assistant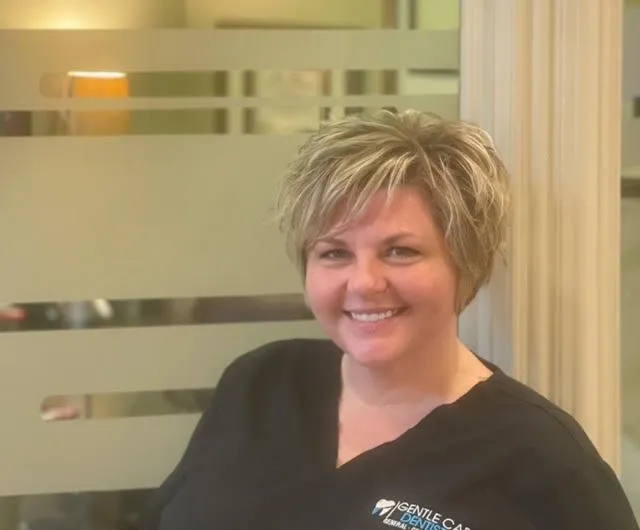 Heather started her dental career as an assistant in 2000. She then attended Prestonsburg College, attaining a degree in dental hygiene. She joined the practice in 2015 and hasn't looked back. Her calming attitude and gentle care are greatly appreciated by staff as well as patients with dental anxiety. Heather enjoys cooking, spending time with her family and her fur babies.
---
Megan - Hygienist
Megan has been with us since 2012. She graduated from Lexington Community College in May of 2000 with Associates in Applied Science. She then went on to receive her Dental Hygiene License in July of 2000 and has been working in Lexington ever since. When Megan is not in the office, she enjoys spending time with her husband of 18 years, Rick, and her two kids, Tyson and Zoe. She also enjoys going to baseball games, going for a movie or concert, or spending time in nature with a hike.
---
Lynn - Hygienist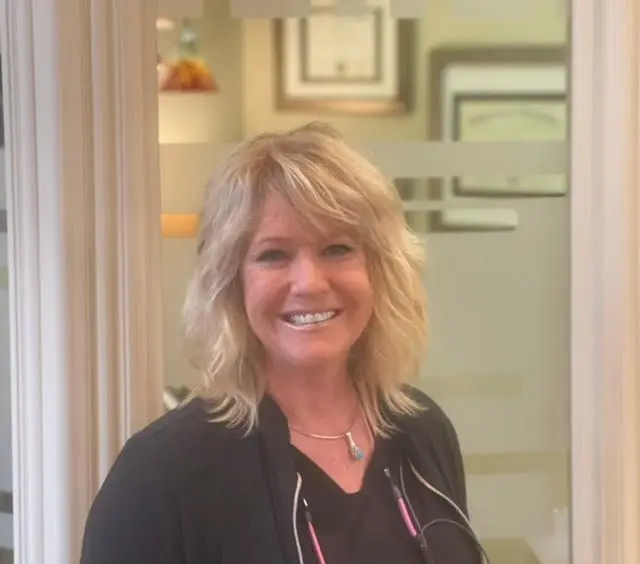 Lynn graduated from the Dental Hygienist Program at Lexington Community College in 2005 and has worked as a Registered Dental Hygienist ever since. She joined Dr. Hishmeh's office earlier in 2021, making her one of the newest members of the team! Lynn resides in Lexington with her husband Fred. In their free time, they enjoy volunteering in the local community and traveling.
---
Melissa - Scheduling Coordinator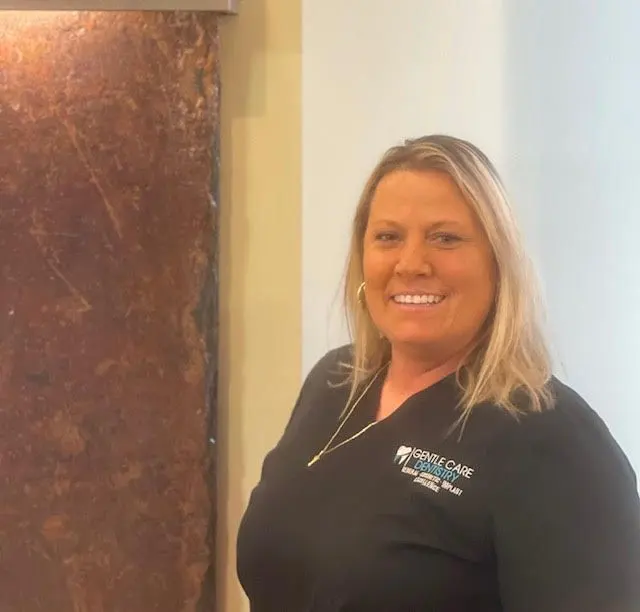 Melissa graduated from UK with a certificate in Dental Assisting, later receiving her coronal polishing from University of Louisville. She worked clinically for 12+ years before transitioning to administrative duties. Melissa works very hard to accommodate to each and every patient concern, always looking for the best interest of the patient. Melissa helps the office runs smoothly with each appointment. In her free time, she loves to bake and we believe that she's the best baker around!
---
---